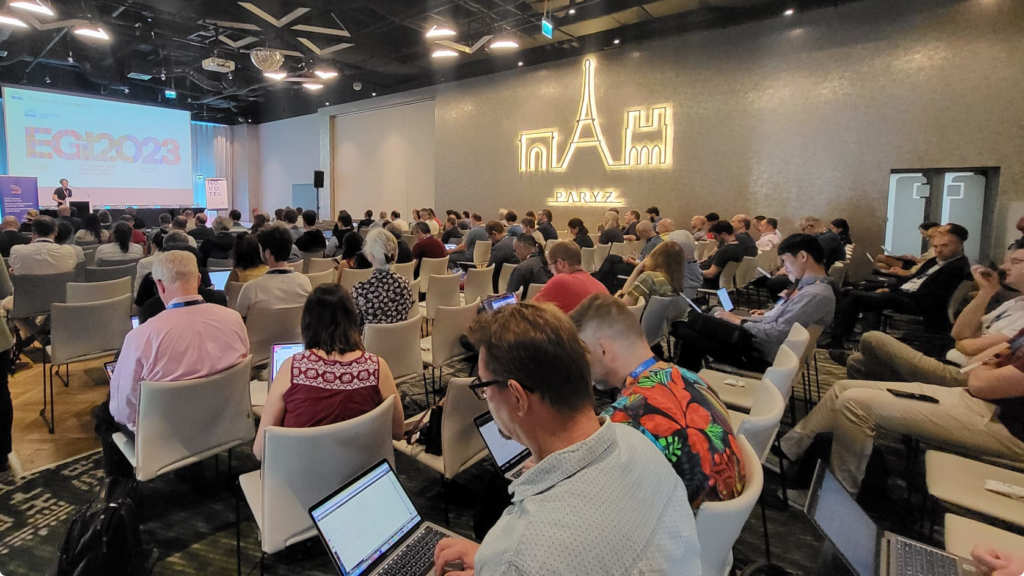 The AI4EOSC project is being featured during the EGI Conference 2023 (Enabling Grids for E-Science), an international meeting of scientists, IT experts as well as computing and service providers taking place in the Polish city of Poznan 19-23 June.
AI4EOSC marks its presence in the speeches of panelists on sessions and trainings focused on machine learning and Artificial Intelligence ("Artificial Intelligence and Machine Learning in distributed/federated environments", "Artificial Intelligence and Machine Learning: Lightning Talks", "Dataspaces and AI/ML services in the agricultural domain", "Training: Bringing your AI models to EOSC").
The aim of the event, co-organized by the Poznan Supercomputing and Networking Center (PSNC), is to summarize the current activities within the EGI – Advanced Computing Services for Research.